Deep Seating Teak Furniture Sets are extremely popular right now due to their comfort and style.
Enjoy full comfort in the outdoors with our Deep Seating Teak Furniture from Teak Furniture Outlet. Our deep seating teak furniture sets offer generous proportions so that you can spend more time outside, enjoying your garden or poolside spaces with friends and family. These deep seating sets offer all the best qualities of our other teak products: durability, rugged construction, timeless design, and the elegant beauty of teak wood furniture. The deep seating feature offers luxurious seating for years of comfort and distinction.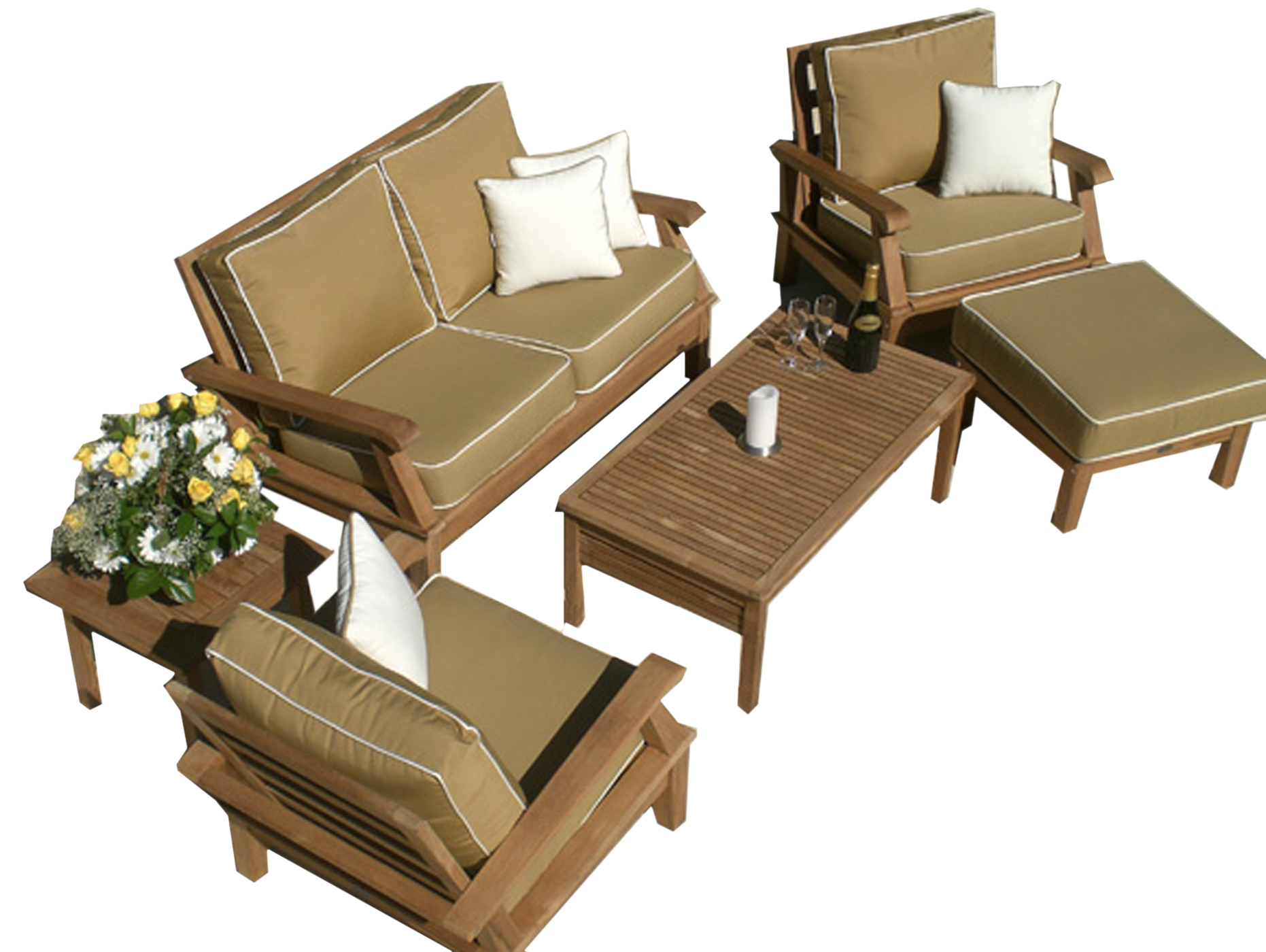 Deep seating teak sets are one of the hottest trends in outdoor design. Outdoor seating and dining areas are the latest focus on great design. With more and more people spending stressful days at the office or in long commutes, a welcoming and comfortable outdoor space is almost a necessity. The culture in America is also transitioning into more free time at home instead of busy restaurants and public places. With a focus on friends, family, and home, more people are spending time at home with those they love. An outdoor room is the perfect place to spend your valuable time.

Deep seating teak sets fit beautifully into this lifestyle. With deep seating teak furniture, you get comfort and durability together. Deep seating teak is very inviting and comfortable. And it provides all of the best qualities of outdoor teak furniture. Deep seating can be purchased in a variety of materials, but teak is the perfect solution in outdoor furniture that is built to last, and will ALWAYS be in style in the outdoors!