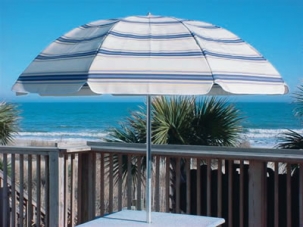 Outdoor Umbrellas Shade in Style
Teak Furniture Outlet offers outdoor umbrellas made quality awning-grade fabrics, which are known for durability against the elements and high resistance to fading.
Our patio umbrellas have a valance on the edge that adds a decorative touch and are great for extra shade when the sun sets. Beach umbrellas also have a valance, but they feature a spiked base for easy mounting into sand. Market umbrellas have no valance, but feature a vent that helps prevent wind damage.
Outdoor Umbrellas Shade in Style